Over the last few years we have seen a renaissance in online community roles with their inception in the game industry at the birth of the Internet. The field has been building ever since into a truly recognized profession. Today, we are seeing an explosion in the need for entire community teams, and this isn't just for large scale MMORPGs. Having a face to the company is needed in today's world for any game that has an online presence.
A letter of encouragement to future community leaders...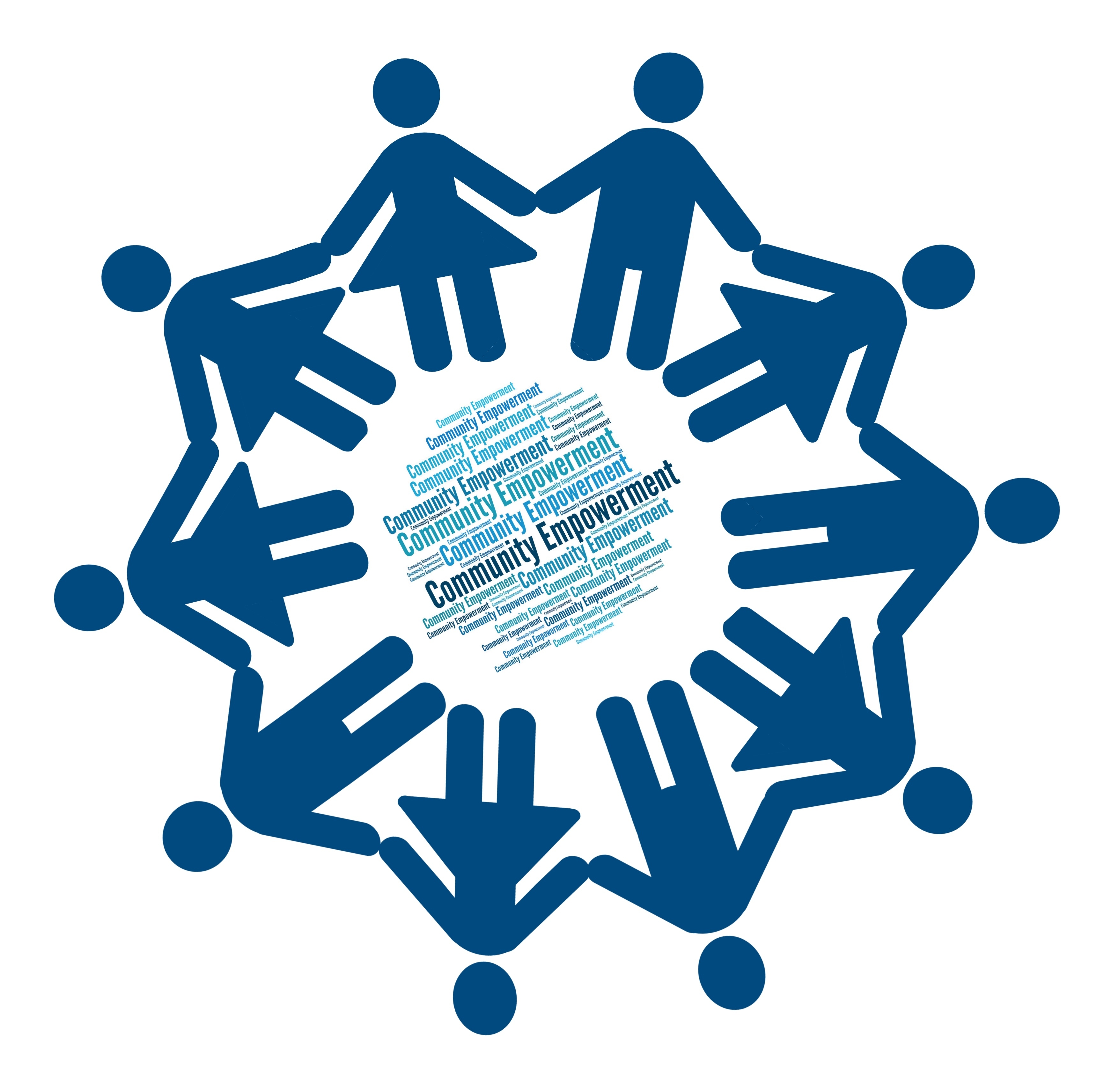 Are you hoping to make a profession out of the passion you have to bring together a game's community, or build further your career that is already established? I have good news for you then! I've been talking with a lot of new community leaders that are seeking advice on how to get started, or what to watch out for when jumping into the field. I thought it time to write some of my thoughts down on the subject. I hope others will chime in to share their perspectives as well.
To ensure I'm not leaving out any related roles, such as social media strategists, e-sports managers, forum moderators, community managers, and all the other titles involving the community, I will lump these under a single term for the sake of this article – community relations. Another article will be needed to better define what these other roles are about, and how they relate to each other. Since I am a community manager, I will of course be using my perspective for these points.
Achieving a successful career path in community relations is as enjoyable, and also challenging, of any game industry role one can undertake. Most of the time it's a rewarding adventure that makes you feel like you're truly building that dream job. Even when it gets

'interesting', the proverbial coffee tap fed through an intravenous line is usually no more than an arms reach away. You learn new things and meet new people all the time, which helps in bringing fresh ideas to the table for building community content.
Get excited, as this is just the beginning...


Do I sound excited? I am! You should be too, and here is why.
Community teams get to interact with both the players and the developers. You are the conduct of communication for these groups. You get the chance to learn from the developers about upcoming content that the community hasn't seen yet. Once the community reads all about it, they will get excited and share it on fan sites and other portals dedicated to your game. The developers love seeing this activity, and take notice of those community members that produce it.
Dishing out the good news is of course the exciting part of being a cheerleader of sorts for the company. You will also come across many instances of issues and concerns the community brings up that make you think carefully about how to respond or take action. Should that dampen your excitement at looking into this career? Not one bit... it's worth the effort. Have a thick skin and don't take things personally. Keep that in mind and you're already tempering half of the concerns you'll likely come across.
While you should get excited that community relations is a solid career option, know that its expectatons and potential are different from QA, Customer Support, and other related fields you may consider. It's as important of a role as any other, but it isn't always as easy to jump in on an entry level basis. When you do find your footing though, it will open up a great expanse of potential for you to explore higher level roles, such as moving on to production or senior level options.
You may already have an idea on which school to get a degree at, which social networks and blog tools to use to show that you can type as well as you speak, and which company will offer the most immediate benefit and prestige with an entry level position. I bet some of you even have everything listed in a notebook and ready to implement or build upon as soon as you finish reading this post.
Get excited and have those notes ready, but first and most importantly, have you considered... you

?
Being a community leader is not just about other people...
What matters more than all of the things you can write down on your resume is who you are and how you manage yourself. Over my career, I've seen great community managers rise and fall on the drop of a mouse click because their expectations conflicted with the type of role they commanded. I've also seen community managers fit with their team and community like peanut butter and jelly because they had a great personality, knew what to expect, and had a proactive focus on the job at hand.
A bit of a disclaimer is in order here before I rattle on further. I'm not a psychologist and shouldn't be offering advice on what will work best at home and outside industry influences to shore up one's 'self'. I'll just plant the above thought of focusing on this important aspect.
Now we can move on to the juicy career related details I can talk about in confidence.
Don't be afraid to sparkle...
Why can it be a challenge to get a community related career started? Partly because we are unable to present our work as upfront as you can with many other fields. Take artists for example. If you are a budding artist, with a little luck it can sometimes take just that handful of masterful concept pieces to get you in the door. This is similar to a programmer with great code, a designer with a playable map, a writer with readily available stories, or any other tangible asset. Displaying amazing visuals goes a long way in the impressions department.
These entrancing visuals also ties into the self in other roles like community relations. Personality, intelligence, proactiveness, and all that other good stuff is extremely important to a company hiring you. The difference with these other roles though is that it's not as often tied as closely to the public and a game's player base. I'm emphasizing being a nice yet strong willed person because it really is part of your job to be a leading face of the company in the eyes of the community.
Your work (and success) is in working with people that won't have room to be featured on a resume that a headhunter can easily call to learn more about you. Regarding what to list on your resume then, don't just slap down a bunch of references, games you've played, forums you've posted in, and proudly proclaim that you're a community manager because you've learned how to press the big red ban button. It's not that simple, but it most definitely can be done. Experience takes time and will come from a few different angles. Just keep in mind that all angles lead back to you as a person.
Baby steps... try these three first:
There are three approaches that stand out to me as straightforward and worthwhile options, though there are many

others that may work perfectly well for you

:
1: Volunteer to write for news outlets. You can also become a moderator in the outlet's forums or chat rooms. The idea here is to get your face visible to any game communities that you can. You have to show that you are capable of working with other people, especially online gamer crowds. Share and blog about content released by your favorite product/game in these communities to add a little bit of power to your presence. Working with other communities is a good step in eventually building your own.
2: Start a fansite or become a gameplay streamer by starting a channel on sites like Twitch, UStream, or YouTube. This latter possibility may be easier to setup, and is becoming a hotbed of interest in e-sports communities. Simply get noticed by the developers for talking about the game. This can work out better than you might at first expect. At every company I've worked at, we tried our best to take notice of the more vocal community members that made an effort to build the community for others. They get noticed, even if it takes time for them to realize it. You can get noticed too, especially in indie game communities that are just getting started.
3: Get to know people in the industry. Schmooze. I attend conferences and other networking events as much as possible, even if it's expensive to get there. Consider yourself lucky to be in a city with events going on year-round. San Francisco, Los Angeles, Seattle, San Diego, and Austin are the top five in the U.S. game industry. Sometimes it's as simple as being a nice person and landing in the right place with the right person whom happens to be looking for a community manager.
In this last example, have your business card ready! Ask for theirs discreetly by presenting yours. If you are lucky enough to meet a prominent developer, play it cool and don't present your business card until the moment feels right. This is either after an initial conversation has concluded when it's just you and them, or if it's part of a group discussion you walked into. In the latter case, present a card after someone else offers up theirs. There are almost certainly others in the group ready to do so.
Your Swiss army knife of skills and tools...
With all of that said, I know you still want to know what tools, resources, and tangible abilities you need as a face to the company. Here is a brief list of what I think is essential to know. While this list comes from my more recent experience in the game industry. Many others industries share similar points, should you wish to focus on an industry closer to home.
Knowledge of and experience in using:
The product the community you expect to manage is using (duh!).

Facebook, Twitter, Google+, YouTube, and all those other social networks.

Website forum and news software from Wordpress, xenForo, Invision Power Boards, or vBulletin.

Basic HTML/CSS for website updates and crafting of news announcements and sending out campaigns through services like MailChimp and ConstantContact.

Photoshop and other basic image editing programs to add that little extra spice to a social network post you thought up that very morning.

Streaming and video recording software like Fraps, XSplit, Open Broadcast Software (OBS), and interacting with Twitch.TV chats.

Communication and organization tools, such as: Skype, Toodledo, Outlook, video software and networking apps.

Production tools to keep on the same page as the rest of the team, such as: Confluence Wiki, JIRA, Trello, and Basecamp.

Analytic tools from Google, Facebook, and services like Jive and Ninja Metrics.

Support tools and services, such as: Zendesk, Assistly, Alchemic Dream and Metaverse Mod Squad.
Ability to:
Communicate effectively! Especially online when you're interacting with the community, or amongst others at the office and during industry events.

Encourage others to become involved in the community... be a people person!

Moderate the moderators, which includes both paid and volunteer.

Develop regular community activities, such as contests that drive retention and growth (this may be shared with marketing if you have a larger team).

Take flak for when there is a problem. You are the community's outlet, so have a thick skin and pause before responding and taking a comment personally.

Work in tandem with the developer and community to keep everyone on the same page for community expectations. You are not only a face of the company in the eyes of the community, but one at the office as well.

Have just as thick of a skin when needing to lay down solid rules and guidelines that all (including your team) must abide by.

Say 'No' to the community in a positive way without lying or being deceitful. Also, don't let a concern by the community go without a response for too long!
Obviously there is a lot to learn about if you're just getting started. Don't expect you have to know all of them out of the gate. Some companies won't need a particular tool or service. Try these out first if your team doesn't have a solution at hand. If they don't work for your situation, there are always alternatives to consider!
If I could turn back the clock, I wouldn't. I love being a community manager so much, that I spent my afternoon writing this article about it. I really hope you will stand up and help our small segment of the industry to reach new heights. As I've said before, you will be noticed, and needed!